Traffic and DWI Matters
Traffic and DWI Attorneys in Nassau and Suffolk Counties
Traffic and DWI Defense Representation in Long Island
Getting a parking ticket is always frustrating, especially if you are confident that you did nothing wrong. Moving violations and criminal charges – including DWI – are even more serious and can lead to life-altering consequences. Every type of traffic matter should be taken seriously, and you should always evaluate your legal options.
At DiPaolo & DiPaolo, we are committed to fighting for drivers facing traffic tickets, moving violations, and criminal charges. Our Nassau and Suffolk County traffic and DWI lawyers have over 50 years of combined experience and understand how to effectively defend our clients in New York courts. You will get 24/7, direct access to our legal professionals and receive our full attention throughout our handling of your case. Protecting your rights and future are our top priorities, no matter the severity of your situation.
---
Contact us online or call (516) 774-2040 to schedule a free case evaluation. Se habla español.
---
The Importance of Fighting Traffic Tickets and Moving Violations
No one is happy about receiving a traffic ticket, whether it is allegedly for violating parking rules, speeding, or running a stop sign. If you have the funds, you may be tempted to pay the fine to make the problem go away. Doing so may not be in your best interest, however.
A traffic ticket is an accusation of committing a criminal infraction, and, by paying the associated fine, you admit guilt. You should consult a legal professional and determine whether you may be able to fight the charges before proceeding. Even challenging the ticket may be enough to secure a favorable outcome, as a prosecutor will need to utilize their resources to demonstrate you broke the law.
When you are found guilty of certain types of traffic infractions, "points" are added to your license. Non-moving violations, such as parking tickets, will not add "points" to your driving record, but "moving violations," such as speeding or failing to yield, will.
Even a single moving violation can result in serious financial consequences, as points on your driving record may lead to higher insurance premiums. If you accrue more than 11 points within an 18-month period, you could lose your license.
Minimizing the number of points on your license is crucial to protecting your right to drive. Our Nassau and Suffolk County traffic and DWI attorneys can advocate for you if your license has been suspended or revoked. Our team at DiPaolo & DiPaolo can also assist you if you are in trouble for failing to respond to a ticket.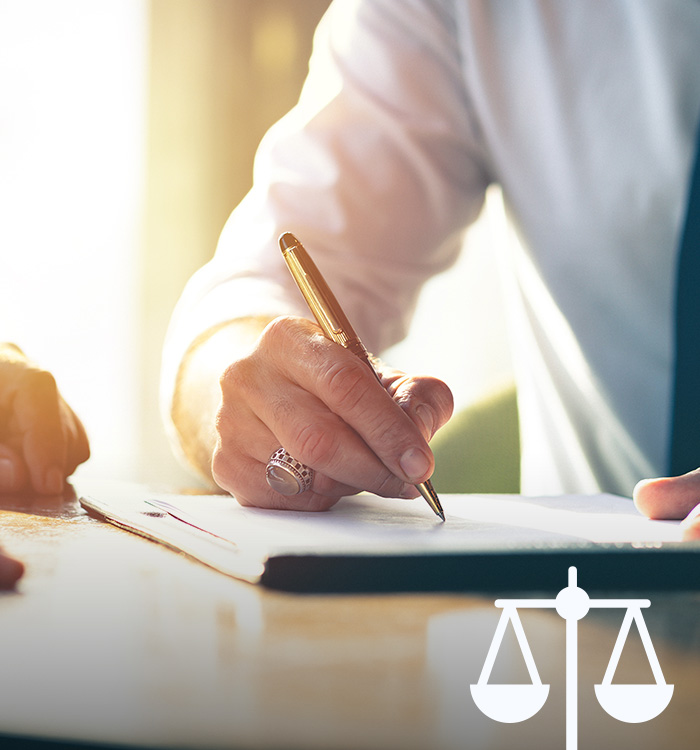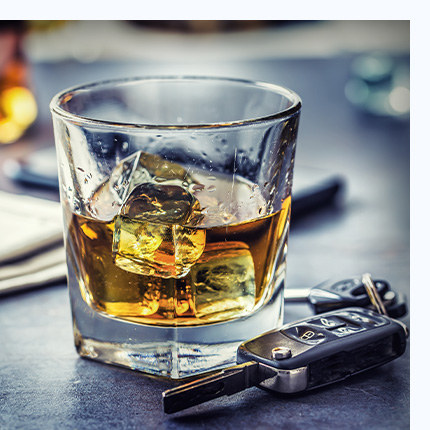 Driving While Intoxicated (DWI) and Other Criminal Traffic Matters
Losing your right to drive can upend your life, but you will never be incarcerated for moving or non-moving violations. Some traffic offenses are criminal in nature and can result in prison or jail time.
Examples of criminal traffic offenses in New York include:
Driving While Intoxicated (DWI)
Reckless Driving
Fleeing from an Accident ("Hitting and Running")
Fleeing from a Police Officer (Failing to Pull Over)
Driving on a Suspended or Revoked License
DWI is one of the most serious traffic offenses and tends to be aggressively prosecuted in New York. You can be charged with DWI if you operate a motor vehicle if your blood alcohol concentration (BAC) is 0.08 or higher (or if there is otherwise evidence you are under the influence of drugs or alcohol).
Aggravated DWI charges may apply if your BAC is 0.18 or higher. If you drive a commercial vehicle, such as a cargo truck, you can be charged with DWI if your BAC is 0.04 or higher. If you are under the age of 21, you could face DWI charges if your BAC is 0.02 or higher under the state's zero tolerance laws. DWI charges can become more severe if your impaired driving causes an accident that injures or kills other motorists, passengers, or pedestrians.
Penalties for a DWI conviction in New York are significant and may include:
Up to one year of incarceration and up to $1,000 of fines for a first offense
Up to four years of incarceration and up to $5,000 of fines for a second offense (within ten years)
Up to seven years of incarceration and up to $10,000 of fines for third and subsequent offenses (within ten years)
Again, additional penalties may apply for aggravated charges, if the impaired driving led to injury or death, or if an underage person was a passenger in the vehicle. Your license may also be suspended if you refuse chemical testing during a traffic stop.
Our Nassau County traffic and DWI lawyers are prepared to fiercely defend you against all types of criminal charges. We are skilled criminal defense attorneys who have the extensive knowledge, experience, and trial acumen you need to succeed. No matter how dire your circumstances may seem, we will work to deliver the best possible outcome, which may include getting your charges reduced or dismissed.
---
Do not wait to get legal advice if you are facing DWI or any other criminal traffic charge. Contact us online or call (516) 774-2040 to explore your defense options with our team.
---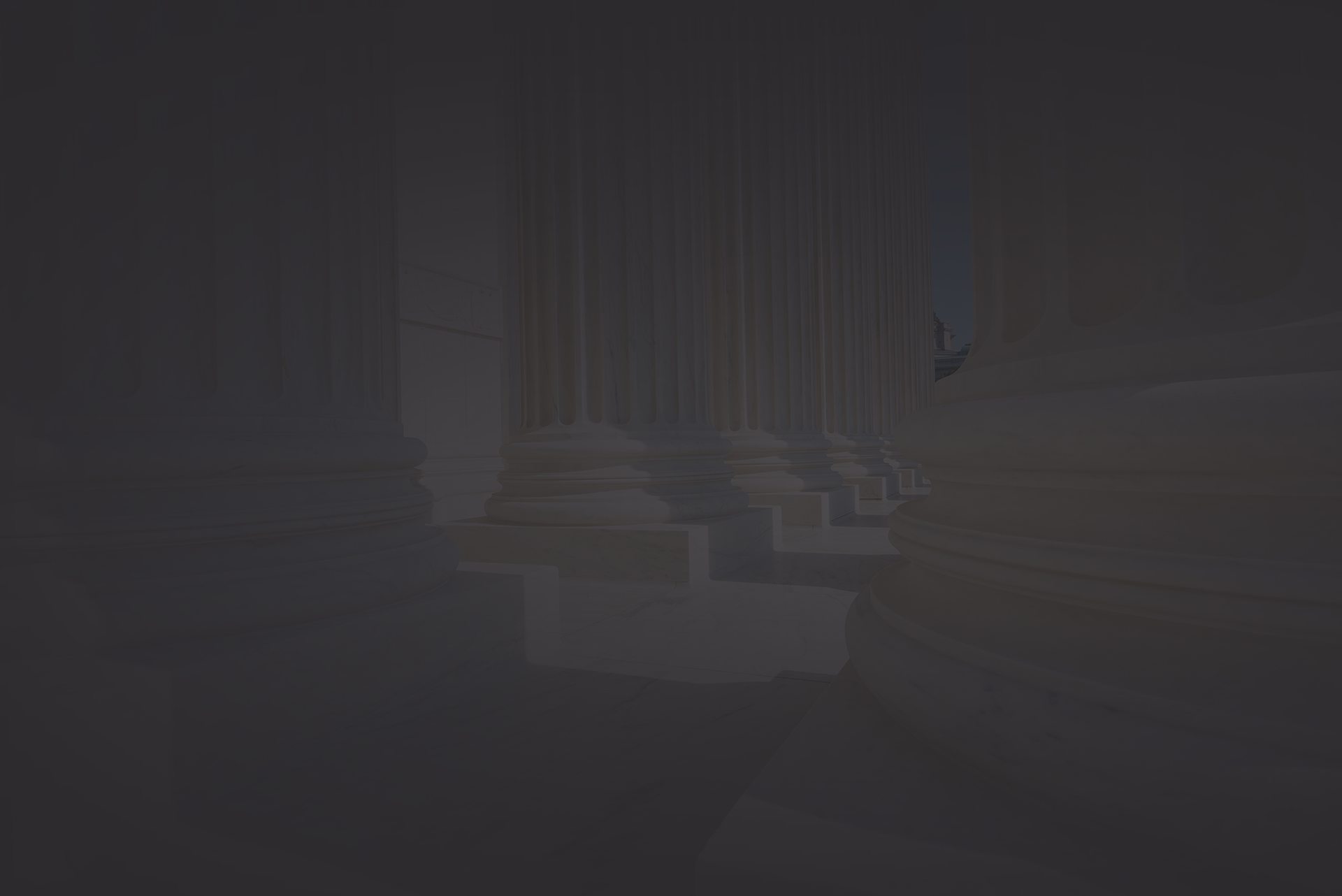 Our Values What Makes Us Different?
Our Clients Have Direct Access to Us

Featured on CNBC and Fox News

Trial Attorneys With Over 50 Years of Combined Experience

We Offer 24/7 Emergency Services
Free Consultations Available Get the Help You Need